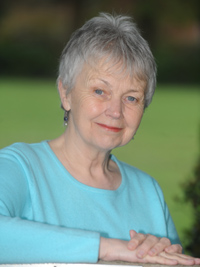 My Practice:
My practice is open to adults and appointments are available in central Exeter. I work with individual clients over the age of 18 years of age. Appointments can also be arranged using Zoom.
Counselling and Psychotherapy
I take an integrated approach offering short term work for specific problems and longer term work for those exploring deeper issues. My aim is to help people to gain understanding and insight into their life, past, present and future, by encouraging them to listen to their inner guidance and taking an active part in this process.
EMDR
EMDR is an acronym for Eye Movement Desensitation and Reprocessing; it is an evidence based psychological treatment, developed by Dr Francine Shapiro. The approach is designed to help people who have experienced trauma, which remains unresolved. The goal of therapy is to process the distressing memories by reducing and often removing the lingering effects of the trauma. The technique itself is simple and does not rely on detailed talking therapy, instead it is a practical approach which uses the persons own rapid, rhythmic eye movements to access the memories and associated feeling/emotions of the trauma to bring about a release or reduction in the effects while increasing their ability to cope better with their situation.
Autogenic Training (AT)
Deep Relaxation Therapy. www.autogenic-therapy.org.uk I am a registered Autogenic Psychotherapist and have taught AT for over 20 years.
Autogenic Training is a well established safe, self-help form of deep relaxation therapy. It is simple to learn but produces profound effects with many proven benefits, which include helping people to achieve deep level relaxation in a few minutes; cope better with day to day pressures and stress; improved levels of concentration and focus; improved quality of sleep and rest.
AT is also helpful in managing chronic conditions and illnesses, e.g. high blood pressure, sleep problems, anxiety and tension, migraine and cancer.
Learning AT: individually or as a member of a small group. Weekly training sessions, lasting between one to one and half hours, followed by a daily commitment of practising the AT exercise(s) for three short periods each day.
Psychotherapy for those people who lives are affected by Cancer
I have 30 years experience of working with clients whose lives are affected by cancer; for the person experiencing the illness and those supporting them. I engage with the client at all stages of the illness and treatment experience, and afterwards. Cancer can be a debilitating condition, but even in the presence of serious illness, it is possible to bring about an improvement in the overall level of health and well-being. My approach includes in-depth talking accompanied by those approaches which may support this process and the immune system which can include EMDR, relaxation methods, guided imagery and tapping therapies. This approach can also be appropriate for those who are in a personal supporting role too.
Professional Supervision
I offer supervision for Psychotherapists, Health Care Professionals and those working in support services.